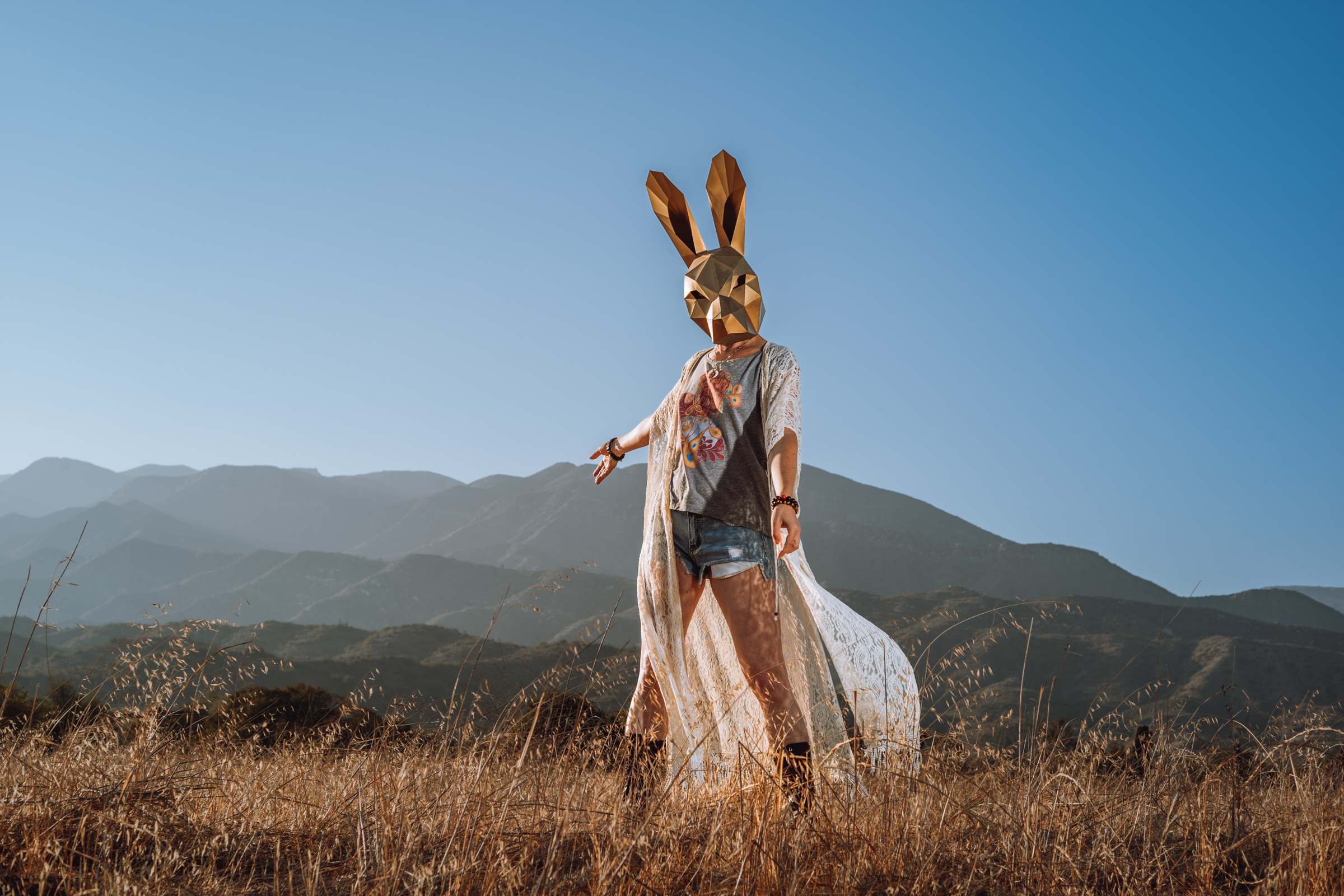 NFT Collectables
Available on OpenSea
First Buyer of each image in this Collection will receive a big-ass archival print on Epson Premium Luster fine art paper, hand-signed by Chris Foley & Pausha Foley as well as a Certificate of Authenticity. Buyer can choose their size before we have it printed. Once an image in this collection makes its first NFT sale, the print will be retired and will no longer be available for purchase.
View our Collection
on OpenSea
"Mu the Mindless Rabbit" Collection.
Below is Series #1, created in 2021.

Available in 6 varieties of archival Fine Art paper as well as traditional and stretched Canvas printed at Bay Photo in California. Each image is limited to 42 prints and will be retired. Prints arrived signed with a Certificate of Authenticity and are inspected by Chris Foley for quality before being forwarded off to you. We recommend Epsom Premium Luster for these images.
Learn More
about this project
"Stay The Fuck Away From Me" Collection.
Perfect for practitioners of Social Distancing and misanthropic introverts alike!
The design, the masks, they evoke images of emptiness, loneliness, isolation, currently known as "life". The t-shirt design expanded into a photographic commentary on the current reality, and I began looking for ways to illustrate it.
It captures the mood, the feeling of a world in the midst of a pandemic. Not the fear, or anxiety or anger, but something more subtle, both more gentle and far more painful: the loss of life as we knew it. The emptiness that was once filled with humming, vibrant experience. The streets illuminated beautifully with string lights for the pleasure of no one.