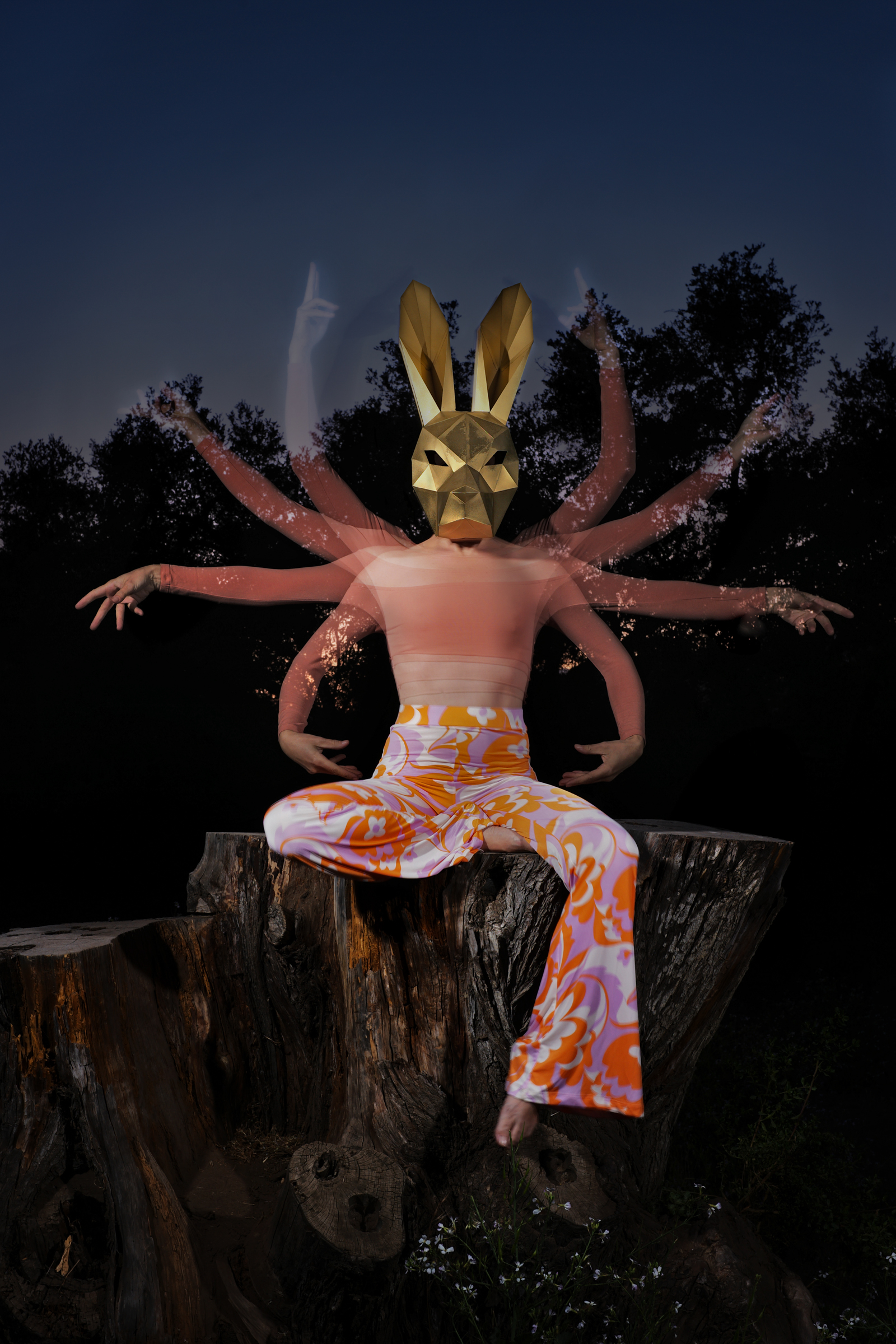 Godhead
Mu the Mindless Rabbit as Shiva the Destroyer. Pausha has been called "The Destroyer of Paths" and this connection was the spark for this image. This picture was created in camera, via long exposure with multiple flashes providing the illusion of multiple arms.
Project:
Mu the Mindless Rabbit
Collection 1
NFT Collectables
Available on OpenSea
First Buyer of each image in this Collection will receive a big-ass archival print on Epson Premium Luster fine art paper, hand-signed by Chris Foley & Pausha Foley as well as a Certificate of Authenticity. Buyer can choose their size before we have it printed. Once an image in this collection makes its first NFT sale, the print will be retired and will no longer be available for purchase.
View this Image
on OpenSea
View this Collection
on OpenSea
Fine Art Prints
Printed at Bay Photo in California via SmugMug
Perfect for practitioners of Social Distancing and misanthropic introverts alike!
LIMITED EDITION PRINTS
All Fine Art Prints are hand-signed by Chris Foley & Pausha and include a Certificate of Authenticity. Each entry into the Mu the Mindless Rabbit Collection 1 are limited to 42 prints and these prints will be removed from the store upon that image's sale as an NFT, whichever comes first.
Prints are available in several sizes and a variety of Fine Art Papers and Canvas. We recommend choosing Epson Premium Luster paper, based on our own quality trials. Each print is hand-inspected by us before being forwarded off to you.
View this Image
on SmugMug
View this Collection
on SmugMug